Forest School
Curriculum Statement
One of the main areas in our school development plan is to develop outdoor learning. Small group Forest School sessions are already an important part of Key Stage 2 provision. At Harlands we are always 'striving for excellence and valuing everyone and the world around us.' We recognize that every child is unique and therefore to meet their needs bespoke support can be needed. During our Forest School sessions we strengthen the children's sense of self, nurture their emotional wellbeing and strengthen the children's relationship with nature and the outdoors.
Intent
Forest School at Harlands is designed to promote confidence, self-esteem and independence in pupils of all ages, regardless of ability or previous experience.
Our ethos is to establish a safe environment where trust is central, individuals' achievements are valued, confidence is instilled, independence is encouraged and in which all participants feel secure and included. Forest School enables people to expand knowledge of themselves, others and the environment by taking part in hands-on activities in a safe, natural setting.
Implementation
Forest School at Harlands offers an unlimited variety of experiences for all ages and abilities to enjoy. It provides children with the opportunity to learn new skills, improve self-confidence and further their appreciation of nature. At the same time, children are encouraged to use their imaginations and creativity to solve problems and to create their own games and initiatives. Here are just a few of the experiences, which are currently available to our Forest School students…
Fire lighting skills, storm kettles, shelter building, making wooden name discs, cooking on the campfire, tracking woodland animals, flower / tree / leaf / bug spotting, using knots, land art, collage, mud / clay sculpture, map reading, bows and arrows, bee and bug homes, making bird feeders, giant jenga, storytelling, making picture frames, hide and seek, log puzzles, making rope, whistle making, listening to birdsong, teamwork games, leaf bingo, sawing, splitting, drilling, whittling, meeting trees, making mud faces, treasure hunts, fungi top trumps, journey sticks......
……and many, many more!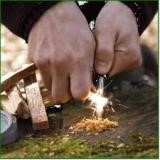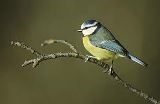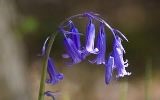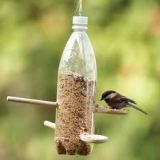 Impact
The impact of Forest School at Harlands will enable children to develop their skills and confidence in nature. Although children will have differing experiences of the natural world, our expectation will be that they leave Harlands with a love and respect for nature. We want to empower our children so they understand they have the capability to make a positive impact on the planet.
Organisation
At Harlands, Forest School sessions are currently offered to children in KeyStage 2. Each Forest School session is planned to consider the following areas:
Facilitate activities that allow scope for child led activity and self-development.
Base activities on different learning styles and, in particular, use active learning to ensure that we benefit all of the students involved.
Use and demonstrate skills with natural materials to aid students' connection and familiarity with their local environment.
Aid children's appreciation and care of the natural environment through repeated learning in a familiar setting.
Value individual achievements and allow children to feel secure and included.
Create a safe environment to instil confidence and encourage increased independence.
Promote self-confidence and a positive learning attitude whatever gender, ethnicity, disability, ability, language or special need.
Ensure that, as practitioners, we consistently model positive behaviour and lead by example in what we say and do.
Use appropriate communication, encourage eye contact, display positive body language, use aspirational language and encourage positive behaviour instead of criticising bad.
Plan experiences that offer appropriate challenges but that are achievable, with clear objectives.
Plan experiences that are relevant, imaginative, motivating and enjoyable.
Allow sufficient time for children to explore a whole range experiences.
Use sensitive additional adult help to support individuals where necessary and adapt equipment to individual users' needs.
Ensure that suitable experiences and tools are provided for specific age groups.
Remain flexible and open to change so as to make effective use of unexpected opportunities that may occur during sessions.
Allow the time and space for children to develop their own ideas and encourage exploration and investigation.
Ask open-ended questions to stimulate discussion, listen and encourage students to ask questions.
Encourage children to discuss their feelings and ask for feedback at various stages.
Use reflective practices, encourage thought on how each student's actions affect other members of the group - encourage empathy.
Review each experience and sum up at the end of the session.
Provide positive incentives for correct behaviour.
Recognise when to stand back and when to intervene during activities.
Promote personal involvement and care for the site to develop a sense of ownership.
Develop a sense of community within the group.
Skills Progression
All the skills that they learn at Forest School, such as perseverance, resilience, teamwork and problem-solving are invaluable in any classroom setting. The experiences that children take part in during Forest School sessions (such as fire lighting, using tools and knot tying) also help to develop children's fine motor skills and determination, which can support the children immensely with activities in the classroom.
Updated April 2022